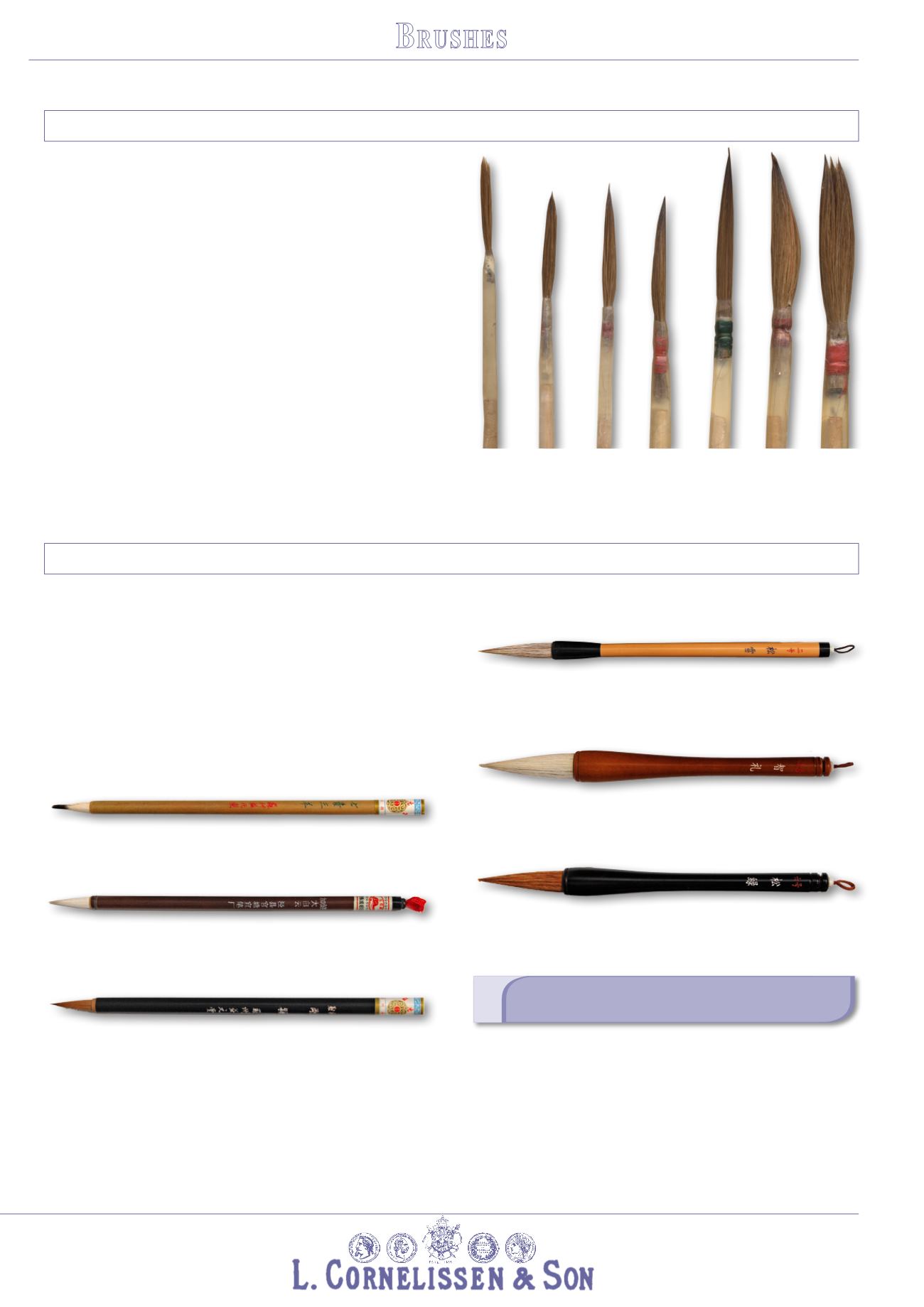 Section 8
Lining and Signwriting Brushes
Traditional long sable hair with plain wood handles bound in genuine quill.
These brushes hold large amounts of colour for long lines but also point
well for detail work approx. length out.
Size
Crow
Small
Duck
Duck
Large
Duck
Small
Goose
Goose
Large
Goose
ex VAT 4.92 5.83 6.92 9.25 12.17 17.50 23.08
incVAT 5.90 7.00 8.30 11.10 14.60 21.00 27.70
Code
EMCR001 EMSD002 EMDU003 EMLD004 EMSG005 EMGO006 EMLG007
Goat Hair:
Extremely pliable and soft, useful for more expressive
freestyle painting. Lacks spring but retains a good point and has excellent
Horse, Deer and Raccoon Dog Hair:
Strong, resilient and somewhat
coarse. Absorbent, firm and easy to use. Good for beginner calligraphers
Weasel Hair:
Can be compared to Sable. Supple with good spring.
Chinese Brushes
6.33
7.60
8.00
9.60
5.42
6.50
Code
4.42
5.30
10.17
12.20
Code
ex VAT
inc VAT
2.92
3.50
Please go to page 110 to see our
full selection of Japanese brushes
2¼ cm 2½ cm 2¾ cm 3 cm 3¼ cm 3½ cm 3¾ cm