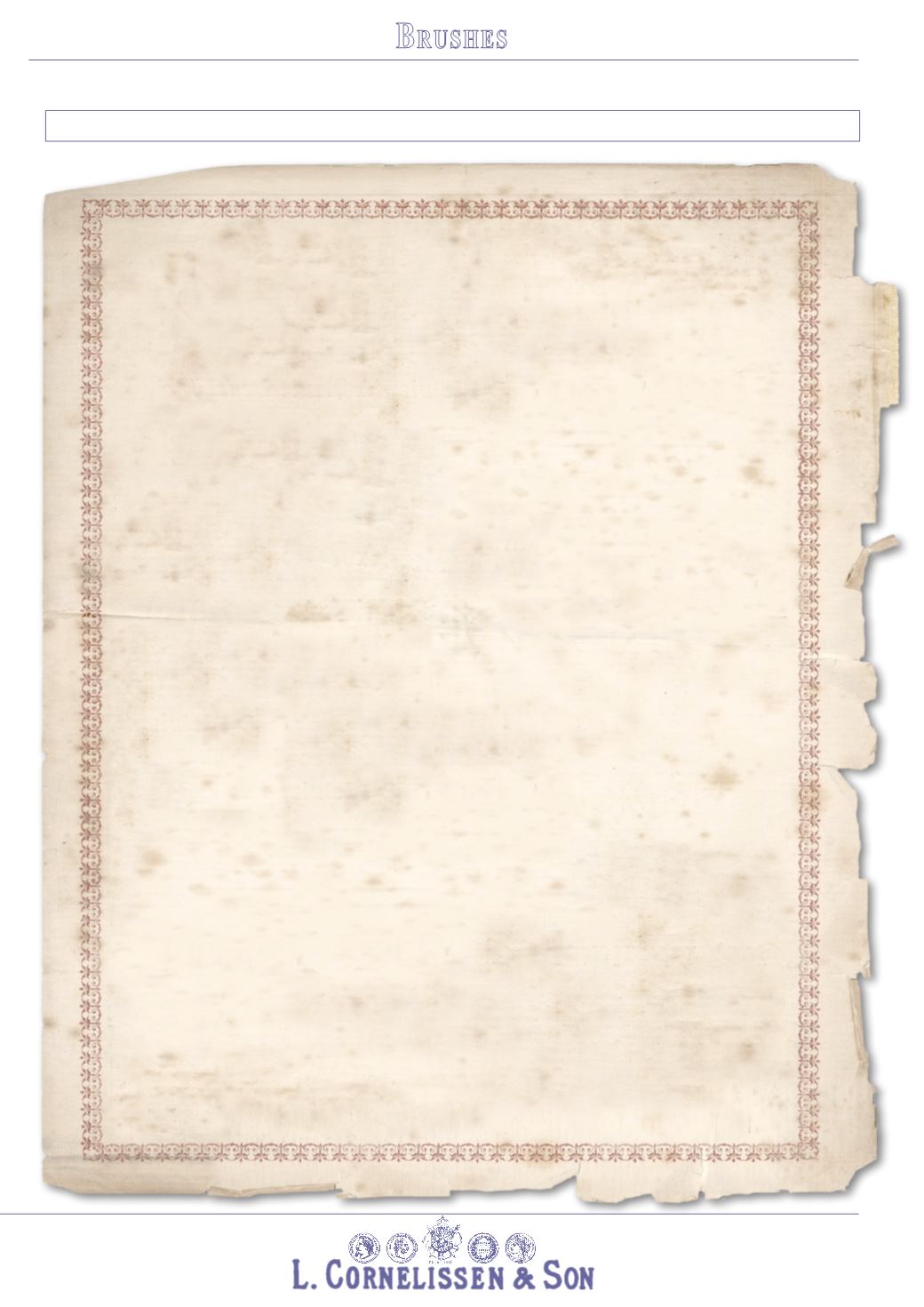 Section 8
Brush making methods have scarcely changed for 100 years. Even today most stages
of manufacture are carried out by hand rather than by machine.
Brushes consist of three elements :
1. Hair or Bristle : A bristle (usually hog) has several ends called 'flags' whereas a hair
(sable, ox, goat etc) has only one end at the tip. Hair consists of a central medula around
which scales are grouped somewhat like a fir cone. When wet, these scales open, holding
the colour, and the spring is slightly reduced. On drying the scales close and the spring
is fully restored. Bristles have extra spring. The small hollows in the shafts of both hairs
and bristles are responsible for the drawing up of liquid into the brush by capillary
2. Ferrule : This is the thin metal, plastic or quill tube which connects the hair with the
handle and which shapes the brush.
3. Handle : Usually made of hardwood, handles are traditionally varnished and are
smoothed to allow for ease of handing. In general, watercolour brushes have short han-
dles while brushes predominantly used for oils or acrylics have longer handles.
Watercolour brushes are mostly constructed from soft hairs of which the highest quality
is Red Sable. Of this, the highest grade is Kolinsky, made from the tail hair of the male
'mustela sibirica' (maarten) living in the Amur, Tobol and Ussuri valleys of Siberia. This
hair is more expensive than gold and is characterised by its unrivalled spring and pointing
Black Kazan Squirrel is used in mops and brushes where its greater colour holding
capacity enables the painter to apply large areas of wash.
Ox Hair is often used as a cheaper alternative to sable where spring is not so vital. The
best comes from the ears of alpine cattle whose coat is tempered by the alpine climate.
Synthetic hair technology has improved over recent years and has lead to greatly
improved filaments. They now offer the artist excellent spring. While being designed
for acrylics and watercolours, we have found them to keep their shape and be robust
enough to cope with oils and their mediums.
Information