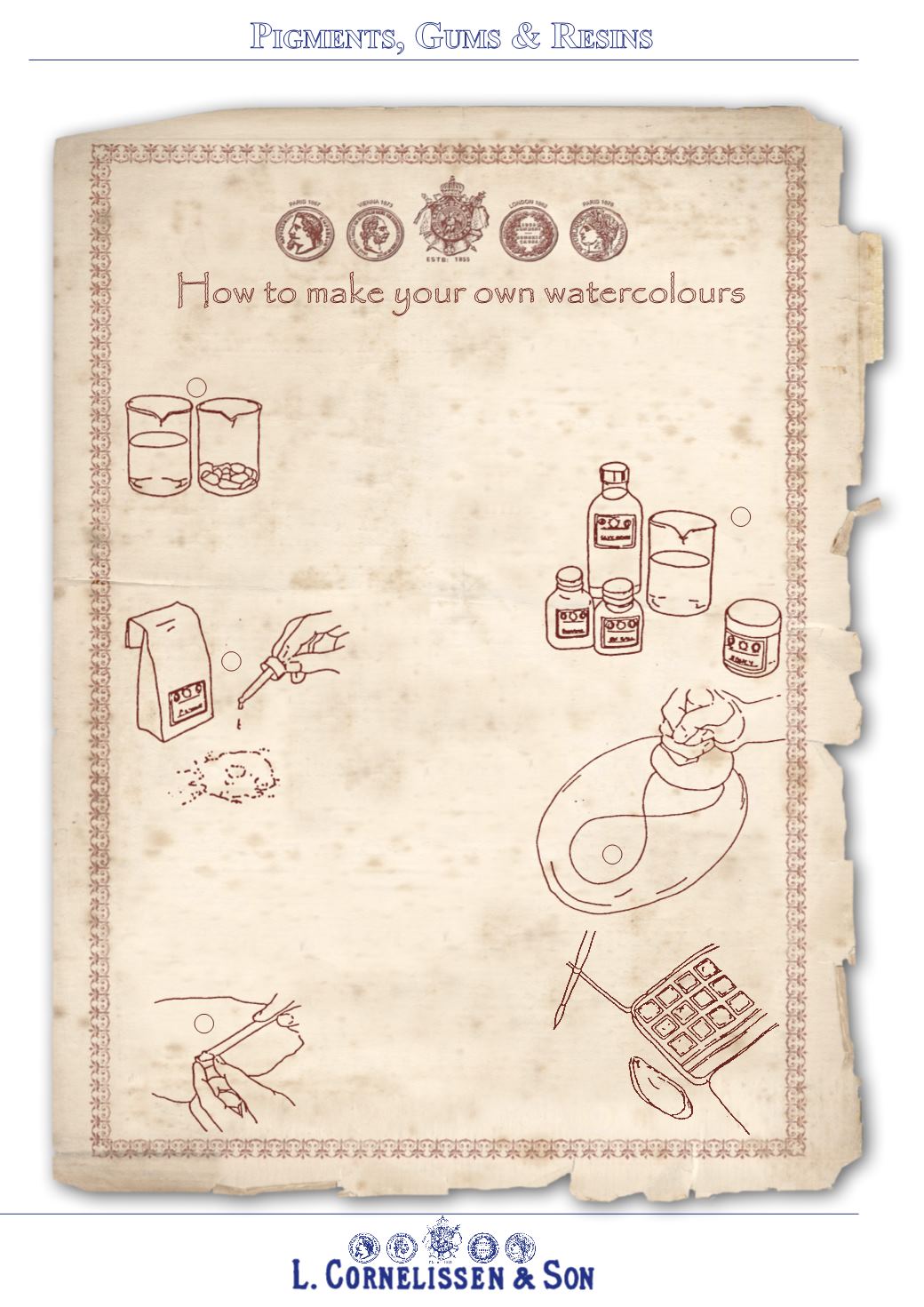 Section 1
How to make your own watercolours
You will need: Gum arabic, distilled water, sugarine or honey, glycerine, ox gall, and pigments.
Equipment: Glass muller, sheet of glass, empty pans or mussel shells, palette knife.
1. Gum arabic should be dissolved by leaving it overnight in 7
times it's quantity of distilled water. The solution should be
strained through a cloth to remove impurities. The addition of
gum arabic will ensure that the pigment will stick to the paper.
2. Mix 1 part of sugarine with 2-3 parts of
gum arabic solution, a few drops of ox gall,
and a few drops of glycerine.
Glycerine, sugarine or honey are added to stop the paint
from drying solid. Ox gall can be used when painting to
pigment onto a glass plate. Make
a hole in the pigment and drop
some of your solution in the hole,
gently so as not to disperse the
4. It is best to stand to
grind colour. You will get the best results if you work
in a figure of eight movement, really bringing pressure
on the muller. The friction of the muller will make the
water evaporate, so sprinkle on more distilled water as
you go. After a while you will find that there is a change.
The pigment and water are amalgamated with a sleekness
5. Scrape up the water colour
with a palette knife and press