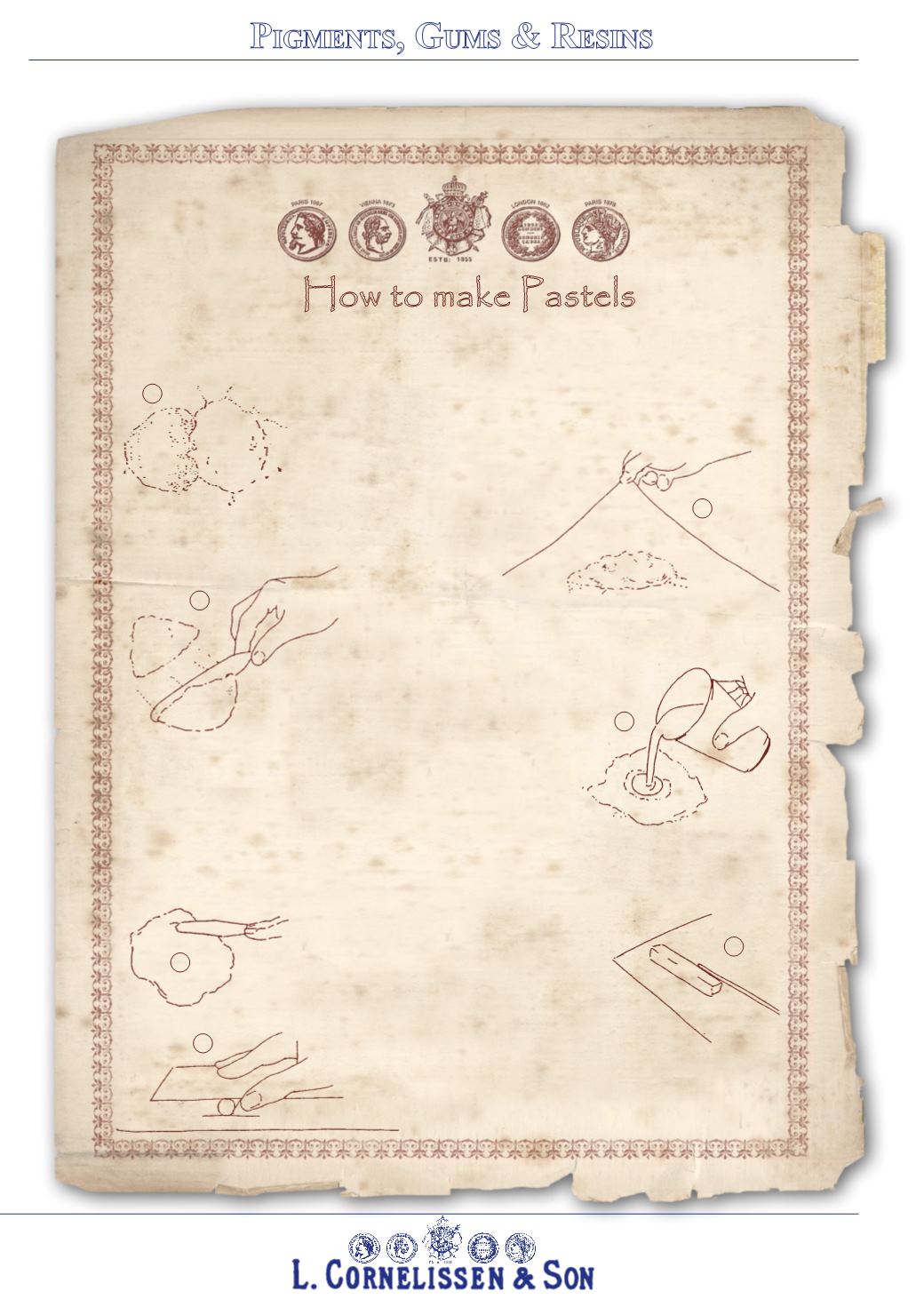 Section 1
You will need: Pigments, gum tragacanth, zinc white, a sheet of paper, blotting paper
or newsprint, a palette knife, a sheet of glass.
1. Place two equal piles, one of pigment and one of zinc white,
on a piece of paper. You can use Titanium white, clay, whiting,
gypsum or French chalk in place
of zinc white if you like.
2. The colour pigment and white are mixed
by rolling them on the sheet of paper.
3. Divide the mixture in half, one half can be used later to
make graded tones. This is done by adding a further equal
amount of white, dividing, and so on.
4. Place the other pile onto a sheet of glass.
Gum tragacanth is the binding medium for pastels although
weak gum arabic solution or skim milk could be used instead.
Wet about half a teaspoon of gum tragacanth with alcohol,
add a pint of water. Shake the mixture at intervals. Not all the gum will dissolve so strain
5. Add enough of the solution to the pigment
6. Collect the paste on a palette knife
and shape the pastel on a sheet of
7. Wrap a piece of card with absorbant paper and use it to
roll the pastel into a smooth cylindrical shape. Put it aside