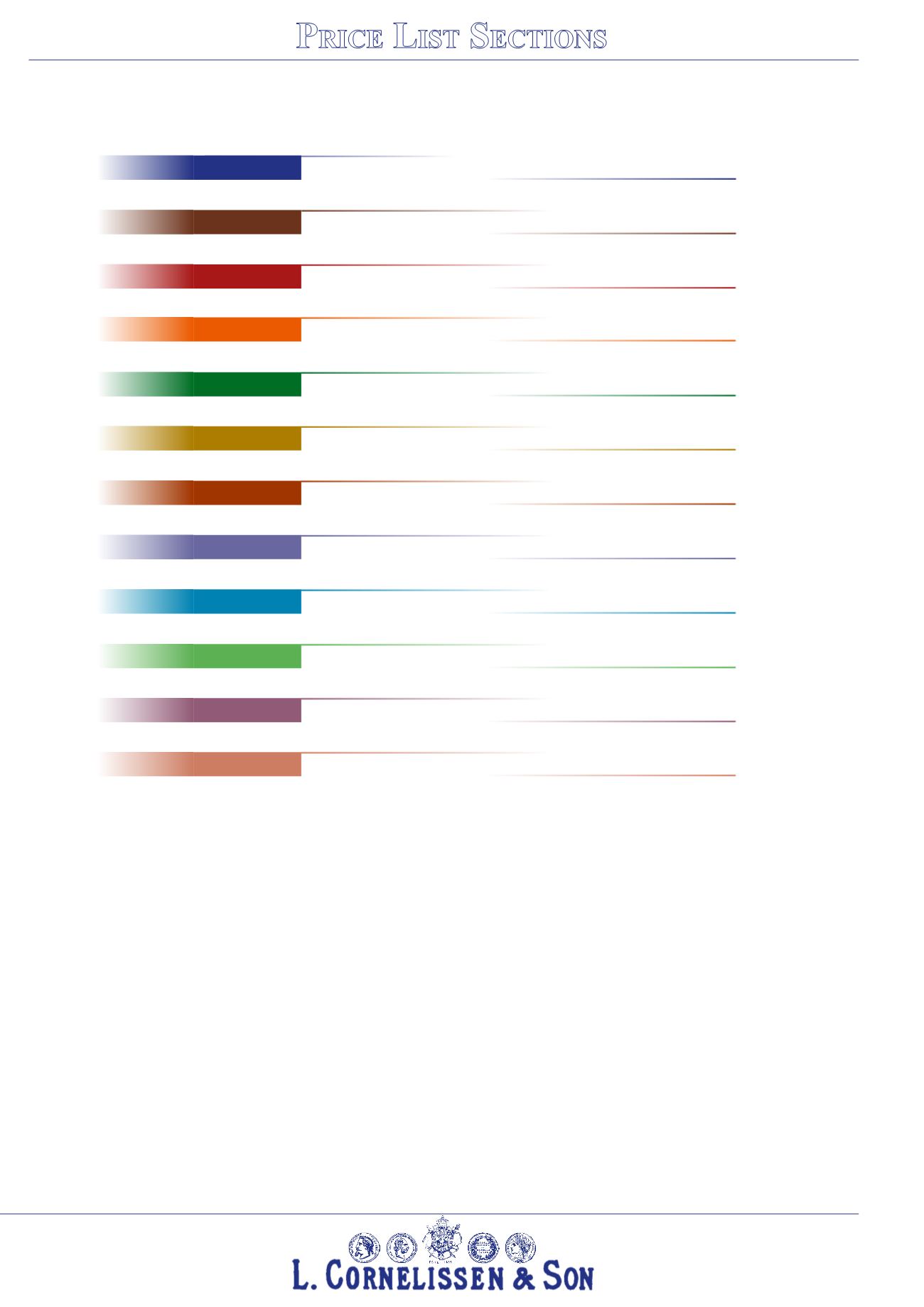 Section 1:
Pigments, Gums & Resins
3
Section 2:
Oils, Acrylics & Supports
25
Section 3:
Watercolour, Gouache and Egg Tempera
62
Section 4:
Pastels
76
Section 5:
Drawing & Calligraphy
84
Section 6:
Gilding & Restoration
111
Section 7:
Printmaking
136
Section 8:
Brushes
152
Section 9:
Paper
171
Section 10:
Leather Accessories
187
Section 11:
Studio
191
Section 12:
Specialist Decorating
197
Reproduction of Colour References
The colour references in this catalogue have been estimated using the Pantone system and are a guide to the colour only. The restrictions inherent in
process printing mean that these colours should not be relied upon for accurate matching.
Please request a hand made colour chart for an accurate reference.
Acceptance and Price Variations
The costs of raw materials and finished goods change with exchange rates and volatility in commodity prices. Our prices are, therefore, subject to
increase without notice at the level ruling at the time of dispatch.