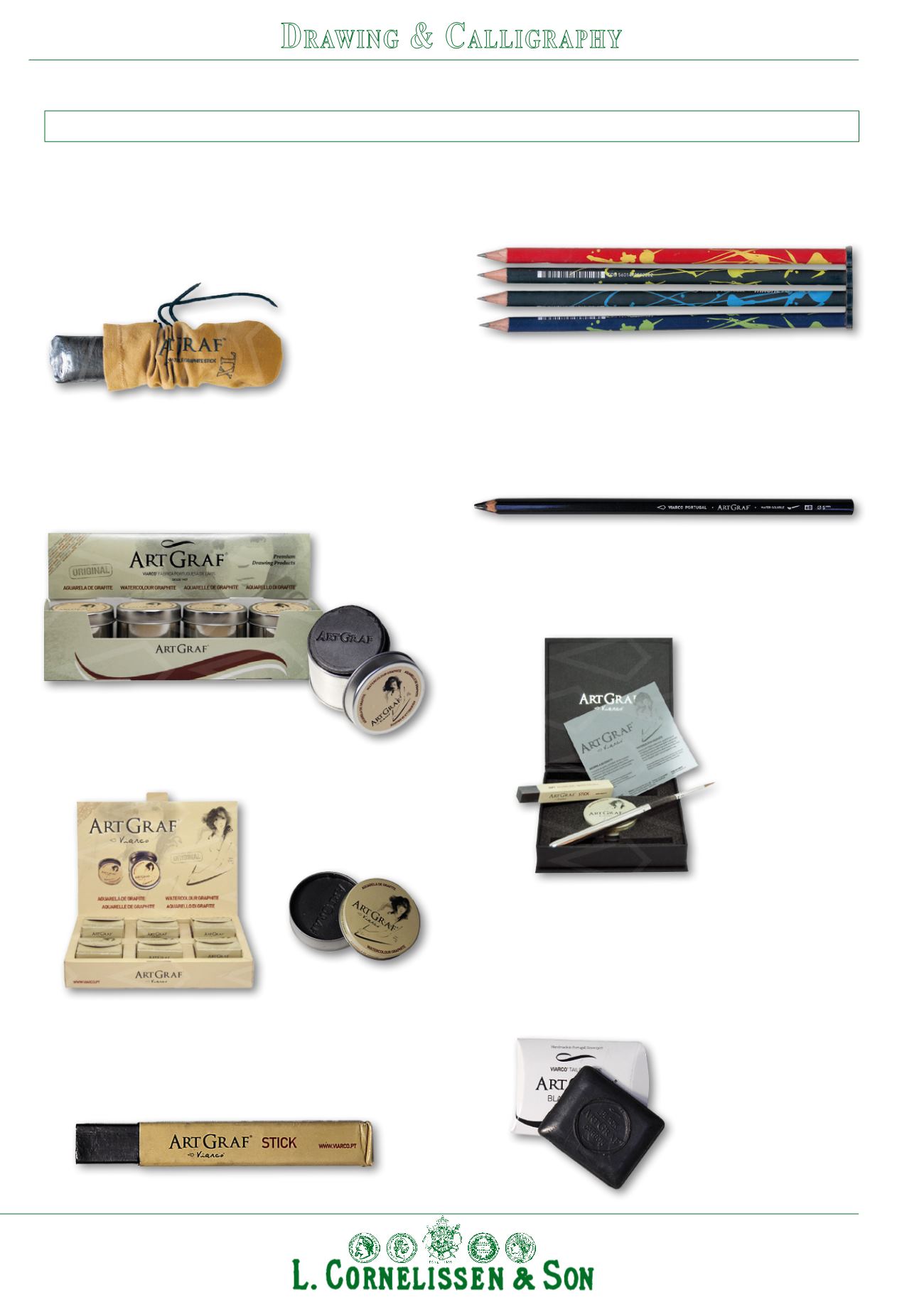 Section 5
Drawing Materials
Code Size
ex VAT
inc VAT
Extra-large hand made water-soluble graphite stick for large mark making.
Draw and then use water to paint into the marks for blending.
ArtGraf XL Extra Large Stick
16.42
19.70
ArtGraf Stick is a water-soluble, square-edged graphite bar 9cm in length.
5.00
6.00
A versatile and portable case that includes a 20g ArtGraf watercolour
graphite tin box, a soft watercolour stick for drawing and a pocket brush
27.21
32.65
Code
Size
ex VAT
inc VAT
Water-soluble graphite pencils in two soft grades - 2B and 6B
1.17
1.40
1.17
1.40
Code
Size
ex VAT
inc VAT
The magnetic application allows fixing to metal surfaces.
1.50
1.80
Inspired by traditional tailor's chalk, Black Carbon is a charcoal block
prepared for drawing and painting. Water soluble and extremely soft, Black
Carbon can be used to achieve a wide range of shades, from light grey to
4.33
5.20
ArtGraf Watercolour Graphite allows for interesting and very expressive mark
making offering an extensive scale of graphite greys that range from the deep
blacks to more subtle, brighter and more transparent ones
13.10
15.70
7.58
9.10