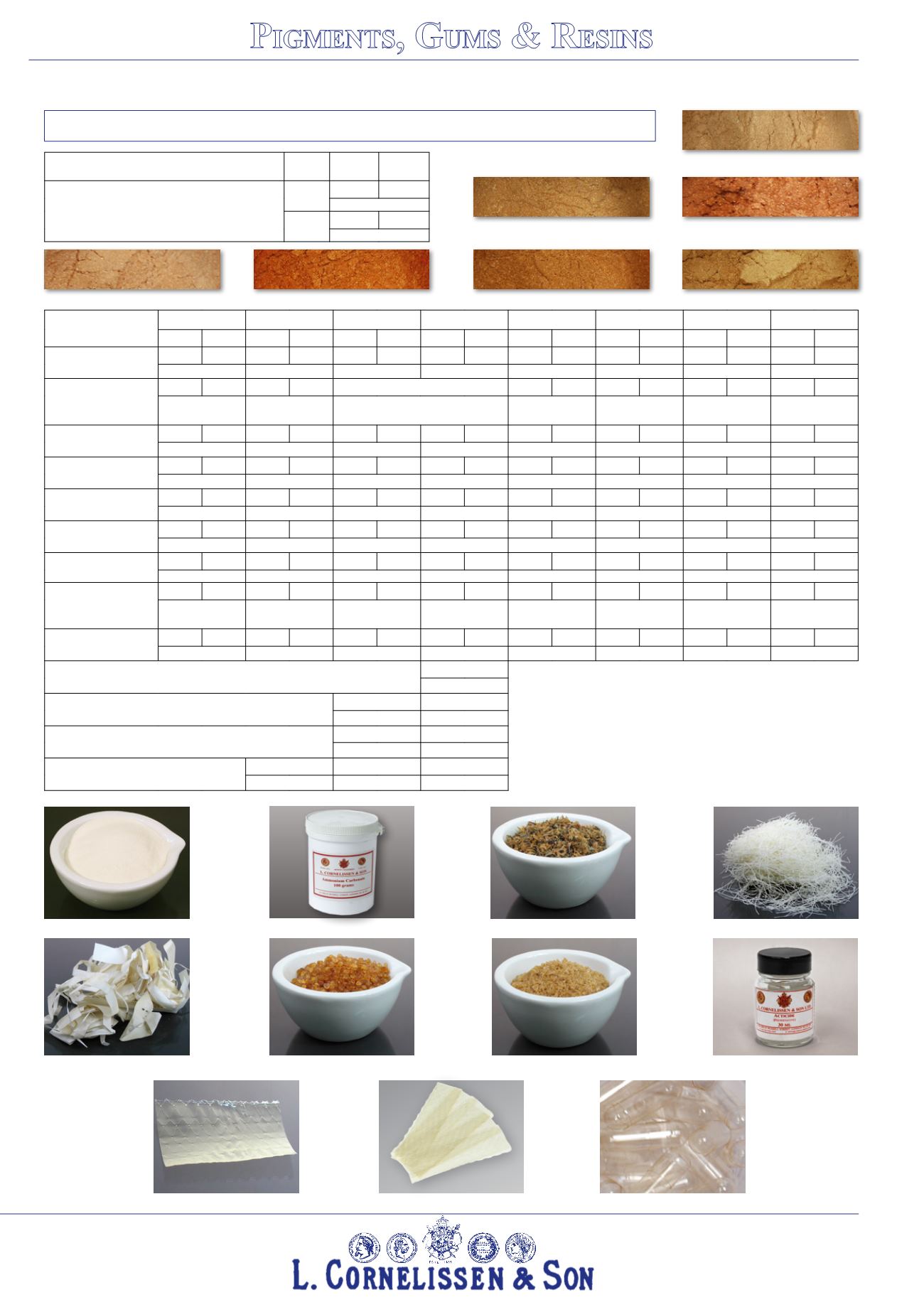 Section 1
Pearl Lustre Base Bronze Powder | Adhesives and Sizes
Pearl Lustre Base Bronze Powder
Size
ex VAT
IncVAT
Specially mixed to match Roberson Bronze
Powder shades so can be used as a non-
5.17
6.20
25.75
30.90
Carrageen Moss - Fine Shred
Gelatine Leaf – gold – in sheets
Gelatine Leaf – silver – in sheets
50g
100g
250g
500g
1 kg
2½ kg
5 kg
25 kg
ex VAT
inc VAT
ex VAT
inc VAT
ex VAT
inc VAT
ex VAT
inc VAT
ex VAT
inc VAT
ex VAT
inc VAT
ex VAT
inc VAT
ex VAT
inc VAT
— — — — — —
15.25
18.30
27.25
32.70
63.58
76.30
124.00
148.80 — —
— —
8.08
9.70
200g - 18.00
45.83
55.00 — — — — — —
— — — —
16.42
19.70
29.75
35.70
56.33
67.60 — — — — — —
16.67
20.00
30.25
36.30
71.00
85.20 — — — — — — — — — —
25.08
30.10
47.08
56.50
112.92
135.50 — — — — — — — — — —
— —
8.25
9.90
16.08
19.30 — — — — — — — — — —
— — — —
4.50
5.40
5.83
7.00
8.50
10.20 — — — — — —
— — — —
5.58
6.70
8.08
9.70
12.92
15.50
27.50
33.00
52.00
62.40
243.33
292.00
5.58
6.70 — —
15.17
18.20 — —
51.33
61.60 — — — — — —
Acticide SPX preservative for carboxy methyl cellulose
30 ml - 4.20
Gelatine Leaf – silver – in sheets
(bloom* strength 160-190)
10's -
5.20
400's -
61.40
Gelatine Leaf – gold – in sheets
10's -
5.50
400's -
65.00
25's - 5.80 100's - 11.80 1000's - 68.30
Many of our pigment sales are made in quantities above
1 Kilo. Please ask for a quotation when larger volumes are
required.
* Definition of bloom - Measure of the rigidity of the gel and of the weight
required to depress a prescribed area of the surface a distance of 4 mm.
** Definition of viscosity - Parameter of the thickness of a liquid. In the case of
glue viscosity, depends on the concentration and the temperature.