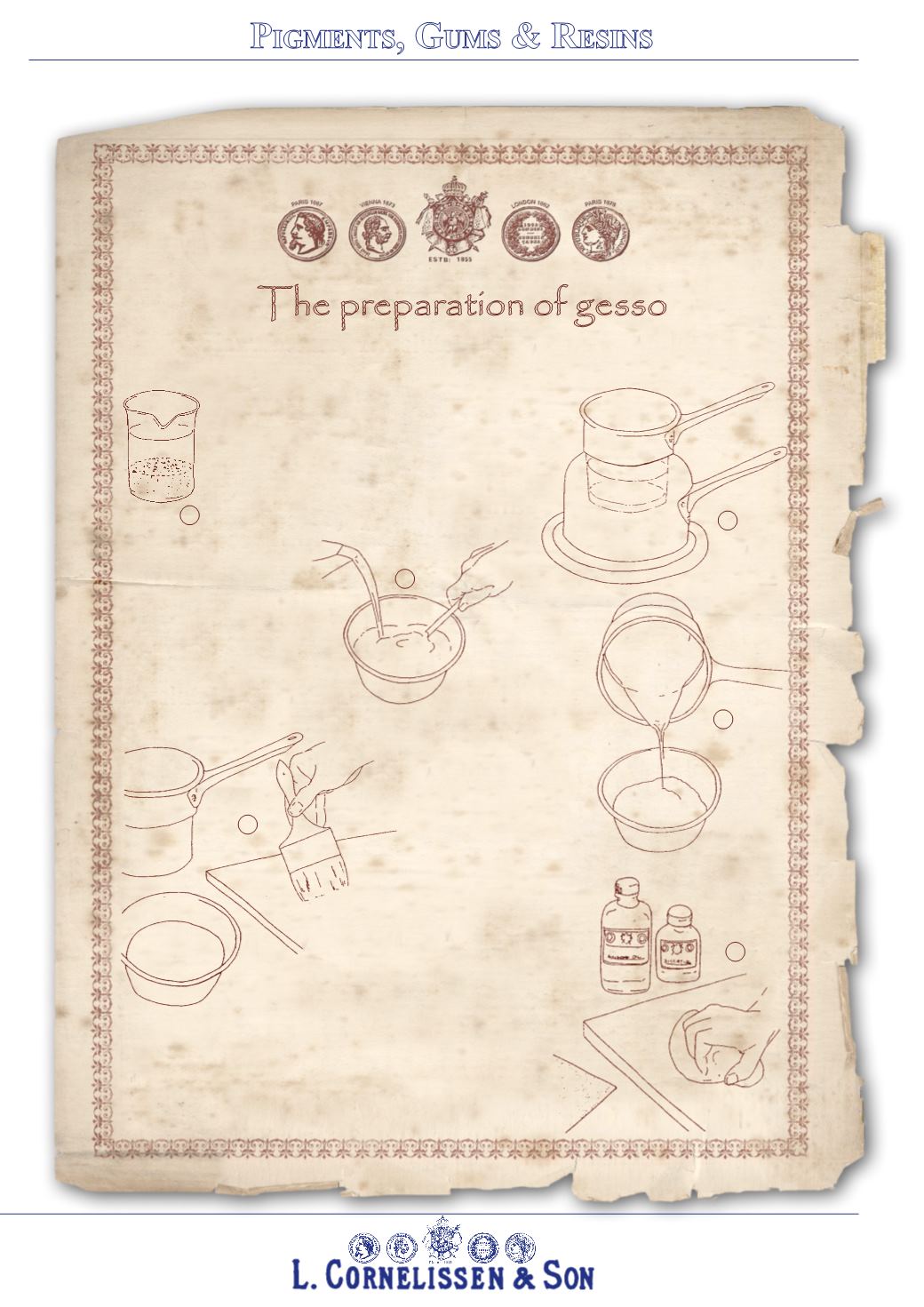 Section 1
2. Add nine parts more of water to the
soaked glue. Heat in a double boiler.
3. Mix 1 part of zinc white
with 3 parts of whiting (or chalk).
to form a thick paste. This
prevents air bubbles from
being formed when the hot glue
You will need: Rabbit skin glue, whiting, zinc white pigment, distilled water, a double boiler,
stick, hot plate, kettle, bowl, paint brush, fine sand paper, linseed oil and siccative.
1. Put a small handful of rabbit skin glue in a
bowl and cover with 4 times it's volume in water.
Leave overnight. In the morning the glue will have
absorbed its own need of water. Throw the rest
until the mixture reaches
the consistency of double
Strain through a cloth to
5. Thin the remaining glue with a
further 10 parts of water, then size
the seasoned wood or plywood
with it. Canvas can be adhered to
the surface if desired. Apply four
to six coats of gesso with smooth
strokes of a brush or spatula.
6. When the gesso is thoroughly dry sand it down with fine
sand paper, and then polish it with a few drops of linseed