---
COVID-19 Information - Expect Delays
Monday June 01st 2020
Our staff numbers are still diminished and we are receiving an overwhelming number of orders. We are thrilled that we are able to serve our customers again, but please be patient as we work through these orders. Expect processing time to be longer than usual.
Wednesday May 27th 2020
Our web site open, once again. We apologise for having to close it down for the last two months. It is now easier for enough of us to travel in safely to be able to take orders from our web site. We are still operating with a very small team to ensure that people can effectively distance from one another. As a result, fulfilment and response times may be longer than usual. Thank you for your patience.
We hope you all are safe and healthy.
L. Cornelissen & Son
---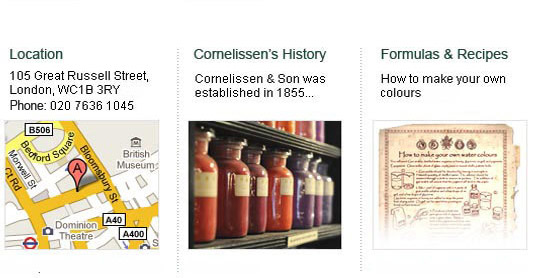 Following the recent BBC Radio 4 programme made in Cornelissen about some of our customers, Cornelissen now features in a new fast moving Barclaycard commercial. Click here to see the commercial